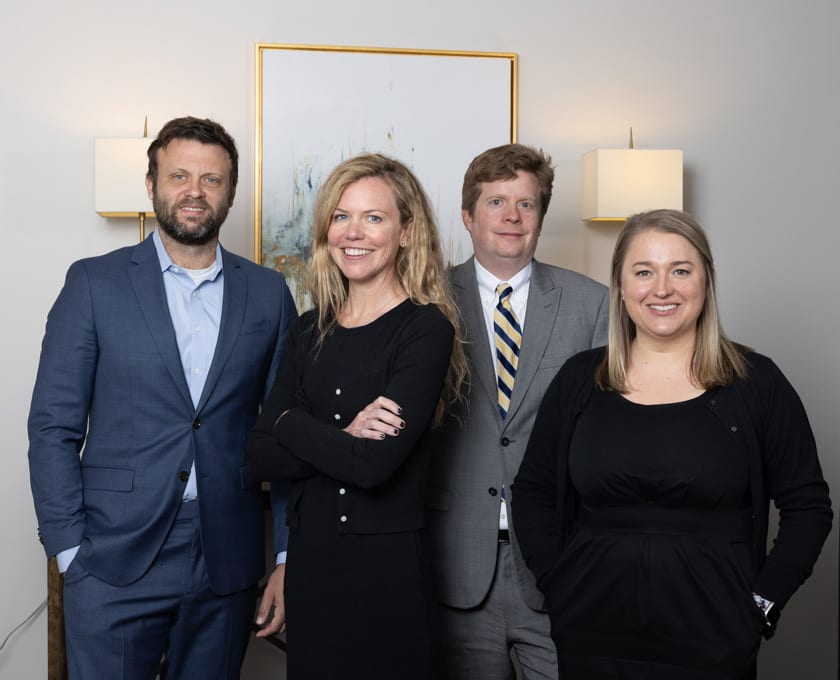 Share This Article
At Commonwealth Law Group, we're a tight-knit family of hardworking people with a singular purpose: To fight for the rights of those who've been wronged.
Whether you've been injured at work or in a car, truck, tractor-trailer, motorcycle, drunk driver or pedestrian accident, we can help. As personal injury attorneys and workers' compensation lawyers, we'll fight to get you the justice and compensation you deserve to make moving past this injury and getting on with your life possible.
However, some of you don't know us. Oh sure, you might have heard about us from a friend or seen our ads on TV, but we want to provide you with some additional information so you know what we're all about.
We're client-focused.
At CLG, we offer personalized service with friendly, knowledgeable people who will help you throughout your case. We get to know our clients on a personal basis, which enables us to help them through what can be one of the most difficult periods of their lives.
We're experienced.
Expertise.com named Commonwealth Law Group one of the Top 20 "Best Personal Injury Lawyers" in Richmond―and we also have great experience with workers' compensation cases. Four of our attorneys were named to the 2017 Virginia "Rising Stars" list. We know how to negotiate with insurance companies and defense attorneys to get the best possible settlement for each of our valued clients. If the insurance company won't offer a reasonable settlement, we also have proven case experience going to trial and winning. Check out our proven results.
We let you choose how we communicate.
We know that not everyone is a phone person; some people prefer emailing, texting or meeting in person. We're flexible on whichever way you prefer to communicate. We want every one of our clients to feel comfortable and letting you choose your communication preference is just one example of how we achieve that.
We offer a friendly, family atmosphere.
We're definitely not your typical "corporate suit" office. Oh, we definitely "suit-up" when we go to court, but when you come to our offices to meet with us we're not buttoned up in Armani suits, which can seem intimidating. We want you to feel at ease. Since most people don't have a need to meet with a lawyer in their daily lives, we think business casual dress is a good way to help clients feel more welcome and comfortable in our offices.
We actively support the Central Virginia community.
We're grateful to the Richmond, Virginia community for embracing our law firm, and we give back to the communities we serve. Here are a few of the local organizations we support:
The Legal Aid Justice Center. Our lawyers donate their time to represent people in need of legal aid and CLG sponsors a fundraising event called Justice for Ale.
ASK Childhood Cancer Foundation. We sponsor the ASK 5k & Fun Walk, an annual event that provides funding to help local families facing childhood cancers.
Feed More. Our annual food challenge helps the local food pantry that feeds 200,000 Central Virginians who face hunger each day.
FETCH a Cure. We contribute to this organization that supports local families whose pets have cancer by sponsoring the annual Wine & Whiskers event.
We offer helpful community information on our blog.
In the past year, this has included where to find local fireworks displays around the Fourth of July; how to view the eclipse safely; how to contribute to victims of national disasters such as Hurricane Harvey; and some great facts to help you enjoy the Olympic sport of curling. We also like to amp-up the excitement around national sporting events with $250 giveaways during March Madness, the Super Bowl, and the College Football Playoff National Championships. Our goal is to provide the community with interesting information that you need and want.
We offer a free initial case consultation.
It's true that most personal injury and workers' compensation firms in Virginia offer a free initial consultation. We just wanted to make sure you know that we offer this, too. We'll help you determine the best course for your case and provide insight from our many years of experience representing clients in similar situations to yours.
If you, a family member or friend has been injured due to the fault of another or suffered a work injury at your job, call us for a friendly, personalized and free personal injury or workers' compensation case evaluation to determine your best next steps in getting the justice and compensation you deserve. We're ready to help. Call us at 804.298.2791.
If you have been injured at work or through the negligence of another individual or entity, contact us at (804) 999-9999 or or use the form below to connect with our legal team. We will fight to get you the justice you deserve.