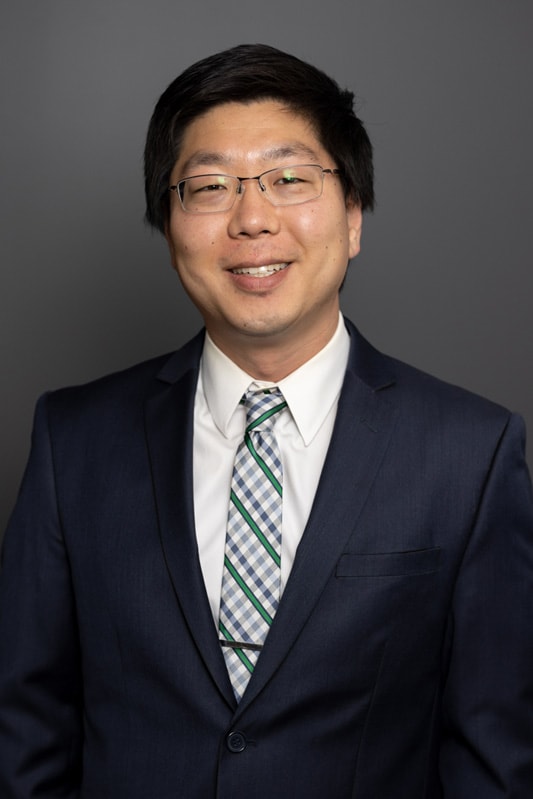 Daniel Y. J. Park is an associate attorney at CLG. His legal practice focuses primarily on workers' compensation cases.
Daniel grew up south of Asheville, North Carolina, and was inspired to pursue a career in law after his experience being represented by a lawyer for a personal injury case that began when he was only five years old and took several decades to resolve. "I never felt like my lawyer was my advocate, and after college I realized that my skills could help serve others in the position I was in with an experience better than my own."
Daniel earned his undergraduate degree with a double major in English and Political Science at the University of North Carolina, Chapel Hill. While at Chapel Hill, he worked for the university's student IT team. He credits his IT experience with teaching him how to empathize with frustrated clients who need help solving a problem out of their control.
He attended law school at the University of Richmond, where he was a member of Law Review. He also earned the CALI award in Workers' Compensation, an award which is given to the student earning the highest grade in the class. Prior to joining Commonwealth Law Group in 2019, he worked at a defense firm, representing employers and insurance companies in workers' compensation matters. In doing so, he honed his understanding of the workers' compensation process, but also felt there was something missing in his practice – until he joined CLG and began representing injured workers.
When he's not working, Daniel enjoys exploring Richmond's many wonderful restaurants, reading sci-fi and fantasy novels, and playing with his Corgi puppy, Daisy.
"I really enjoy helping clients in their time of need. Workers' compensation is a complicated field, and it can be hard for an injured worker to feel like they are being understood. I prioritize communication with my clients to make sure they are confident their interests are being looked out for."

Daniel Park
If you have been injured at work or through the negligence of another individual or entity, contact us at (804) 999-9999 or or use the form below to connect with our legal team. We will fight to get you the justice you deserve.