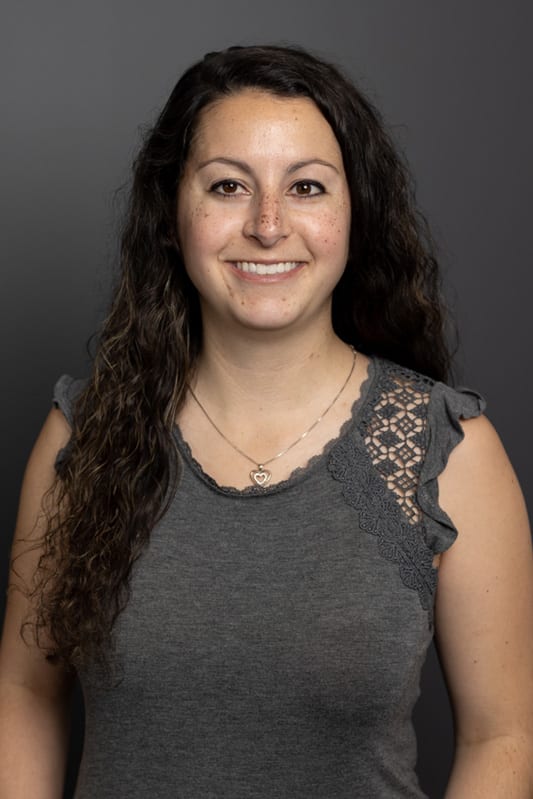 Kristen Kelejian is a paralegal at Commonwealth Law Group who handles workers' compensation, personal injury, and Section 1983 and civil rights cases. She received her Bachelor of Arts in English from James Madison University, where she also received her Paralegal Studies Certificate.
"My mom was a paralegal when I was a kid," says Kristen, "and when I was looking to change careers, she mentioned that my passion for communication and my customer service experience would translate well to a paralegal position. So I got my certificate at JMU and haven't looked back since!" Kristen loves coming in to work every day knowing she is making a positive impact on her clients' lives.
Before pursuing a legal career, Kristen worked in sports & entertainment in Richmond and Harrisonburg, Virginia. She credits this experience with honing her empathy and interpersonal skills. "While working in sports & entertainment, I had thousands of phone conversations with customers who ranged from thrilled to crying profusely. I had to learn to expect the unexpected and to do my best to identify problems and fix them, even when my customer couldn't see a solution themselves. I try and take this approach to my position at Commonwealth Law Group, as well."
When she's not at work, Kristen spends her time hanging out with her dog, Brady. (Yes, Brady as in Tom Brady!) She also makes sure to catch every NASCAR race and country music concert in town.
"Great law group. Everyone was kind and down to earth. Made me feel like I was their only client. Very attentive to me and my case."

Karen Jacobs
If you have been injured at work or through the negligence of another individual or entity, contact us at (804) 999-9999 or or use the form below to connect with our legal team. We will fight to get you the justice you deserve.